The best quality rims and mag wheels in Cape Town!
Visit All Wheel and Tyre! We stock and fit both SSW- and A-line mags for all in Cape Town. We fit these products with great confidence and are very pleased with the quality. We would recommend them to and fit them for all our valued customers.
The term 'mags,' is actually a slang term that is used to refer to all types of rims and mags. It used to refer only to rims that were made of magnesium, which were mostly used on wheels meant for racing purposes. Nowadays, it may also refer to any aluminium or chrome wheels, and people purchase and fit them to add a distinguishing touch to their vehicles. We have a wide variety of mags available to suit different wheel types and sizes, as well as different tastes.
For some of the best looking, and long lasting mags and mag wheels in Cape Town, be sure to drop in at any one of our three branches in the area. Or, if you would like to find out more about the products that we stock, do not hesitate to give us a call at any one of our three branches.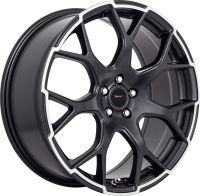 CONTACT US
GOODWOOD

Tel: 021 591 8035
Address: 341 Voortekker Road, Goodwood
PAROW
Tel: 021 911 3435
Address: 278 Voortrekker Road, Fairfield Estate, Parow
KUILSRIVER
Tel: 021 903 2786
Address: 89 Van Riebeeck Road, Kuilsriver